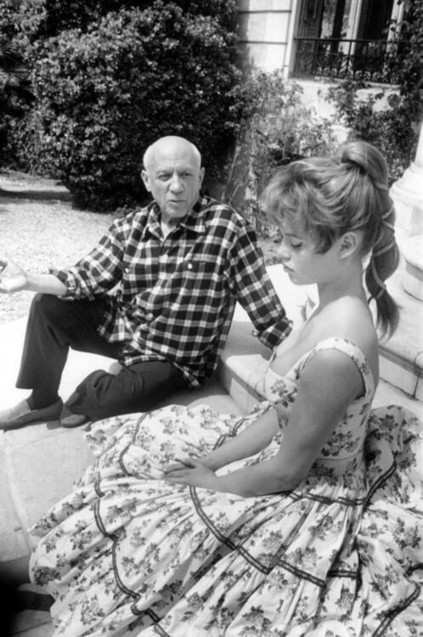 by Jake Heppner
"These stunning photos reveal relationships and sides of famous people you've never seen before and capture the essence of eras that have come and gone. I'm sure more than a few of these will surprise you...and some might even make you laugh. "
Jim Lerman's insight:
I don't know about destroying the past, but these are indeed a very interesting collection. I especially like the ones of landmarks under construction (Eiffel Tower, Golden Gate Bridge, Mount Rushmore, etc.), Image displayed is Pablo Picasso and Brigitte Bardot.