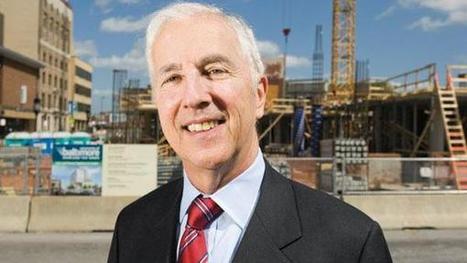 by Sarah Grantz
Summary by SmartBrief for the Higher Education Leader
Image is of UofB President Robert Bogomolny
"A new program at the University of Baltimore will pay for a student's final semester if they graduate on time. The Finish4Free program is set to begin with this fall's incoming freshman class. "There's a national problem about students' persistence and their ability to get through college in a timely manner and in a cost efficient manner," university President Robert Bogomolny said."
Jim Lerman's insight:
U. of Baltimore is a public institution, so this is a particularly interesting experiment since state approval was probably required (article does not mention this). It will certainly be very interesting to see if this causes the University to lose money and also if, and to what extent, it increases the percentage of students who graduate within 4 years. My guess is that the effect on 4-year graduation will be negligible.