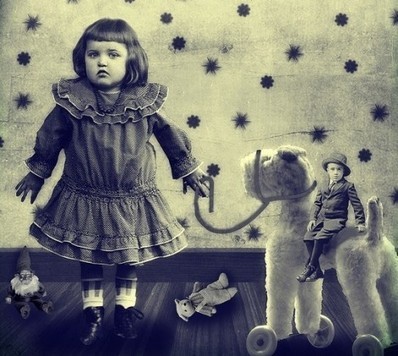 "I have found that the best way to lasso the educational potential of the internet is to teach my students how to use it in practical ways on a daily basis. I like to start the semester with a short lecture about study tools they can use in all their classes (Quizlet, Studyblue, Evernote, Google Docs), and then slowly build up their knowledge by adapting a THATCamp activity called a "Dork Short" (a 2-minute mini-lecture) about a single specific tool that I or one of my extra-credit seeking students offer at the start of class each day. Not only does this activity increase their knowledge about what is out there, but it also builds a need in my students to learn about digital curation. They want to know how to store this information because it's valuable to them. I have found that building a hunger in my students for a specific digital skill increases their attention span, retention, and use of the internet for educational purposes (i.e. "Do you want to keep that great website you just heard about? Great! Here's a free tool called Evernote. You want to start to build a digital library of sources so you can use them in your papers? Wonderful! Let's learn about Zotero!")"
Jim Lerman's insight:
This website, Hybrid Pedagogy, is new to me. Judging by this series of six articles, I'll be returning to it often. Lots of good ideas and resources here for K-20 educators.