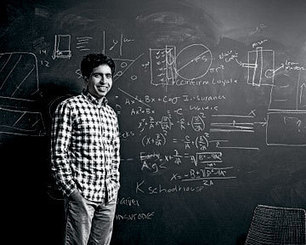 Khan, orginator of Khan Academy, is interviewed by Alison Beard
"In your book, you talk about curiosity being stamped out of kids. How do you bring it back?
"Curiosity is a hard thing to squash, but the traditional model of education manages pretty well: Listen to lectures, take notes, feed back what you learned, and then forget it all. You're not allowed to go beyond the curriculum. Khan Academy is all about giving more breathing room. You want to go deep? Go deep. I had this to some degree at the public school I went to in Louisiana, where there were gifted programs. Every day, starting in second grade, they took me out of class for an hour, and I would go to another room, with a mixed age group. The first time I went, I thought it was the biggest racket. I walked up to Miss Rouselle's desk, and she asked, "What do you like to do?" I was like, I'm seven years old—shouldn't you be telling me what to do? But I said, "I like to draw. I like puzzles." She said, "OK, have you used oil paints? Have you done Mind Benders?" Soon I looked forward to that hour more than I did to spending the night at my friend's house. And I learned more that applies to what I do today than in the five other hours of the day combined.
"That's what we need to create space for. Historically, it was hard to do in a scalable way. How do you personalize education for 30 kids without breaking the bank? But technology can deliver information at a student's pace, give practice problems and feedback, and arm teachers with data, so that when students go into a classroom, it's much more like what I experienced in that gifted program."