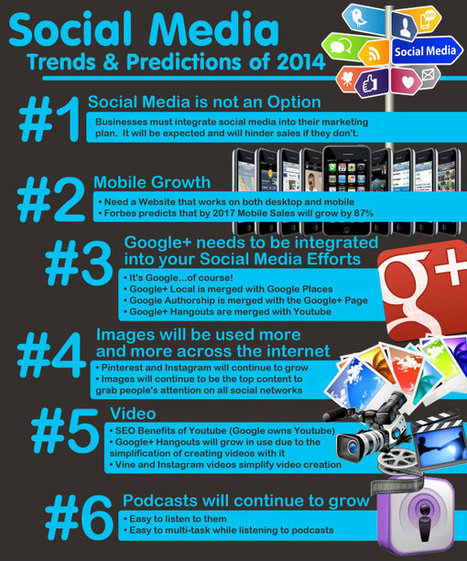 posted by Kati Lepi
"Social Media in 2014
Social media is not an option – it is a must!
Mobile is growing – users will expect websites and tools that work mobile as well as desktop.
You need to pay attention to Google+ – so far, it has been Facebook, Twitter, and Instagram, but you can't ignore Google!
Images, images, images – Images will be the top content and furthest reaching in social media.
Video – Vine, Instagram, Google + hangouts, and YouTube will be popular media for getting messages across.
Podcasts will continue to grow."