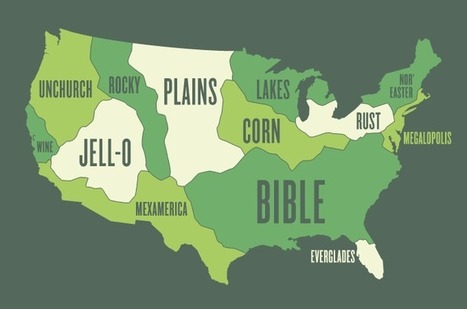 by Benjamin K. Shown
"Too often traditional state borders dictate and shape the decisions and concerns of the American way of life. The nine different configurations of the lower 48 states in this 2010 project aim to break down old boundaries and look at more interesting ways we can identify with the nearly three million square miles of American land. These maps were created as part of my graduate thesis project exploring the leveraging power of data visualizations, specifically maps."
Jim Lerman's insight:
Some fun and interesting ways to think about the political geography of the US, as depicted in maps. Could make for some interesting conversations and projects in Social Studies classes.