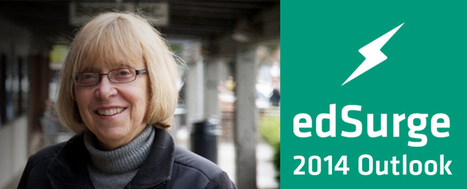 by Esther Wojcicki
"Hysteria. That is what I predict will be happening in education circles next year.
"2014 may turn out to be frightening for education in America: we will likely see national hysteria over US students' falling scores, both in the recently released PISA test scores (Programme for International Student Assessment) and as a result of the new generation of Common Core assessments. We will see districts scrambling for silver bullet solutions. But the biggest concern I have is those such quick fix efforts could just make our education system bleed even more.
The PISA scores showed that the American students are falling even farther behind other countries... in spite of our obsession with testing and teacher accountability."
Jim Lerman's insight:
Part of EdSurge's series on predictions for education in 2014. Wojcicki's full article is not quite as pessimistic as its beginning quoted above...not quite, but almost.