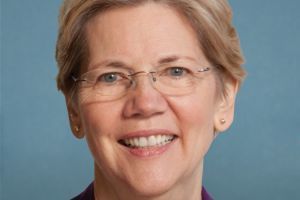 by Kelly Field
"Key U.S. senators raised doubts about higher-education accreditation at a hearing on Thursday, citing the system's "conflicts of interest" and its lack of "bright line" standards for judging colleges.
"They wanted to know why so few colleges lose accreditation each year, and they questioned whether accreditors were doing enough to ensure institutional quality and accommodate innovation. And while they stopped short of calling for a complete overhaul of accreditation, they agreed the system needs updating."
Photo is of Sen. Elizabeth Warren (D) of Massachusetts.