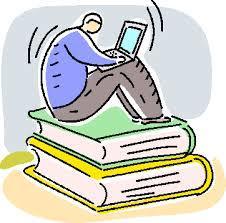 "Healthy online reading habits require constant gardening. Every Internet company provides us a little plot to tend for, and that's how they keep our attention where they want it. But the soil is pretty gross in most of them, and the seeds are tightly regulated. If we want to read healthily, we have to build our own info gardens.
The most important gardening task is deciding what to plant — that is, what sources to read — and that's a personal choice. The topics, tone, and perspective of your information sources are for you to determine. But the bulk of the work is in building and tending the garden, and this guide will suggest some tools and methods to help. And with the gardening work out of the way, you'll spend most of your time cooking, eating, and sharing. That's the delicious part, and this guide will offer my best recipes."
Howard Rheingold's insight:
Succinct, relevant, practical tips on online literacy skills from a skilled infotention practitioner.
Via
Howard Rheingold
,
Jim Lerman