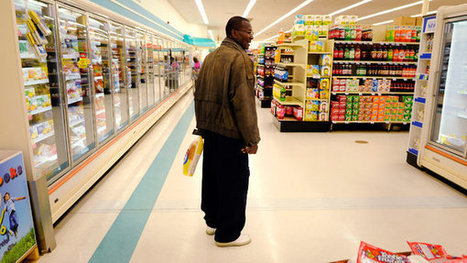 by Kim Severson and Winnie Hu
"The reduction in benefits has affected more than 47 million people like Mr. Simmons. It is the largest wholesale cut in the program since Congress passed the first Food Stamps Act in 1964 and touches about one in every seven Americans.
"From the country kitchens of the South to the bodegas of New York, the pain is already being felt.
"Christopher Bean, the executive director of a Bronx food pantry that is operated by a nonprofit organization called Part of the Solution, said that about 60 new families had visited the pantry in the past week because their food stamps had been cut.
"They know they will be out of food well before the month is over. "People can do math," he said.
"In 2009, people started getting as much as 13.6 percent more in food stamps as part of the federal economic stimulus package, but that increase has expired. The reduction will save the government about $5 billion next year.
"Over all, the nation's food stamps program cost a record $78.4 billion in the 2012 fiscal year, according to the Agriculture Department. Although the amount given to each household — a figure that can vary widely depending on a complex formula of income and the number of mouths to feed — has been dropping by small amounts for the past few years, the roster of people seeking assistance grew steadily through the recession."