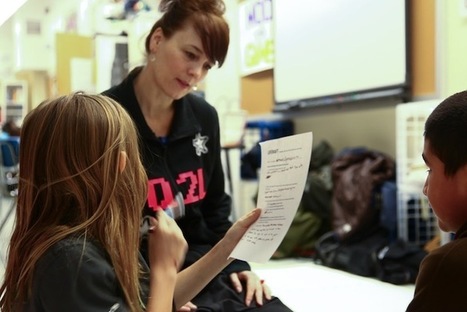 Heather Chaplin interviews Katie Salen
"Six years ago you were a game designer and a professor at Parsons—what was the initial connection between that work and the digital media and learning space?
Katie Salen: "I was doing a lot of theoretical writing around games at the time, trying to understand how games actually worked in terms of being designed systems. As I was doing that I began to realize there was a lot of crossover with literature on learning.
"Were you already working on Gamestar Mechanic at this time?
"Yes, that's the other strand. Gamestar Mechanic was the first time I'd done something with an explicit intent around learning—and for young people. I got really excited because I realized there was a really close overlap between the core principals of good learning and the methodology of good design. That was a big ah-ha moment for me. I thought, wow, there are a lot of parallels here, but with really distinct entry points."
- See more at: http://spotlight.macfound.org/featured-stories/entry/katie-salen-building-public-school-around-game-design/#sthash.YlDC6sUI.dpuf