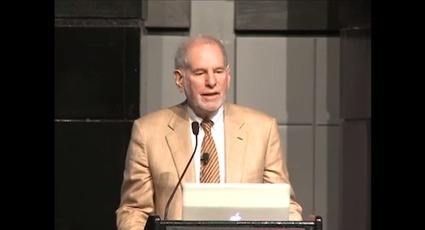 by Dan Meyer
"On April 19, 2013, the third day of NCTM's annual meeting in Denver, Uri Treisman gave a forty-minute address on equity that Zal Usiskin, director of the University of Chicago's School Mathematics Project, called the greatest talk he'd ever heard at the conference in any year. Stanford math professor Keith Devlinwould later call it our "I have a dream" speech. At least one participant left in tears.
I
"'ve personally seen it three times. I got the video feed from NCTM and the slides from Treisman. I then spent some time stitching the two together, resulting in this video. His message is important enough that I'd like to use whatever technical skills I have, whatever time I have, whatever soapbox I can stand on, to help spread it.
"You should watch it."