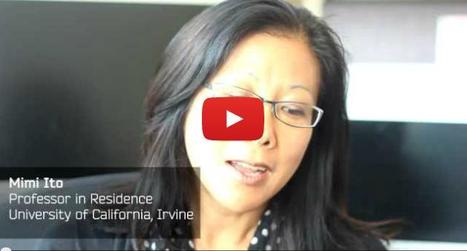 This page is another collection of resources from the DML Research Hub, supported by the MacArthur Foundation. In this case, (presently) 36 videos are presented of varying lengths. All deal, in greater or lesser fashion, with the impact of digital media on society - especially upon schools, youth, and civic discourse/partcipation.
I was originally drawn to Mimi Ito's (too, too short) preso titled "What's a Writing Teacher to Do about New Meida?" and found much more of interest here. Most frequently found speakers are Ito, James Paul Gee, and Henry Jenkins and there are many more as well.
Lots of deep thinking to ponder.