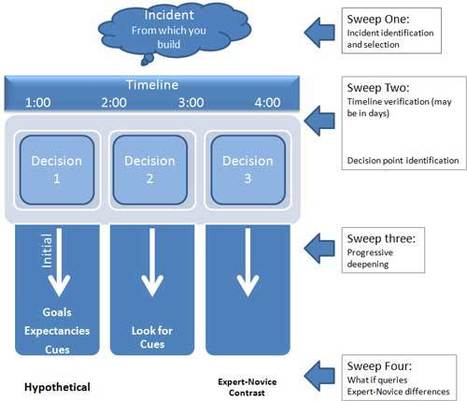 By Donald Clark
"Part of the analysis phase is capturing the skills required for performance. While there are several methods for capturing these performance, ISD normally only lists Behavioral Task Analysis. However, many task are largely overt and nonprocedural in nature, thus they require a Cognitive
Task Analysis. The solution of course is to simply plug the desired method or tool into the ISD or ADDIE model as it is quite dynamic rather than the stale linear model that some believe.
"Four analysis tools will be discussed in this post that may be plugged into ISD:
-Behavioral Task Analysis
-Information Processing Analysis
-GOMS Analysis
-Critical Decision Method"