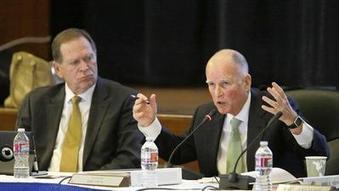 by Larry Gordon
"University of California leaders pledged Wednesday to sharply expand online education over the next few years, possibly aiming to have UC students take about 10% of all their classes online — averaging four courses toward their degree.
"UC administrators also floated the idea of establishing a fully online academy that might allow students to earn the equivalent of a community college degree before transferring to a University of California campus.
"Developing more than 150 new online courses for freshmen and sophomores by 2016, among other moves, "would be a magnificent opportunity to educate more students and be more efficient," UC President Mark G. Yudof said."