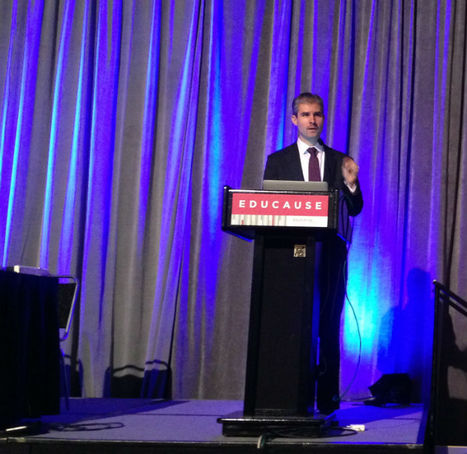 By Brian Warmoth
"As one of the hot buzz terms and concepts in education this year, massive open online courses (MOOCs) are reshaping the way institutions offer learning services, and Michael B. Horn, the co-founder and executive director of Innosight Institute, specializes [in] disruption.
"Horn spoke on Wednesday [Nov. 7] at the Educause 2012 conference in Denver, and Education Dive sat in on his talk about the changes that are currently underway, ushering in new models in higher education. As it happens, Horn did not stop at higher ed and went on to address what MOOCs could eventually do to high schools as well."
Written summary can be accessed by clicking title of this Scoop or the image above.
Video of Horn's presentation is available at: http://www.educause.edu/annual-conference/2012/disrupting-college-sponsored-ihd-servicedesk