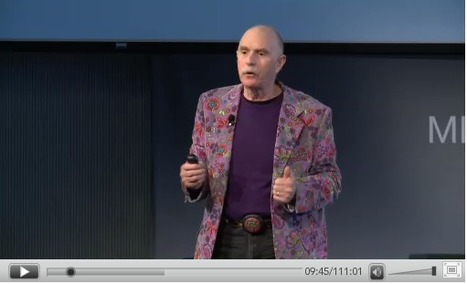 By Justin Ellis
"Net Smart is a book for an era where we've moved past just creating online identities and communities, but still have to educate ourselves on how to operate in day-to-day life. Rheingold said he believes a better understanding and deeper use of things like Google, Facebook, and Twitter are "essential survival skills" that will last beyond today or the lifespan of those individual companies.
"The fact that those companies have grown so large so quickly has led to as much speculation about their financial futures as their impact on our attention span and privacy. But Rheingold says the analysis often focuses on the potential damages of these new platforms rather than their benefits. "Knowing that something is broken, or that there are costs to it we had not thought of when we first started using it, is not enough to tell you what to do or how to fix it," he said.
"Instead, Rheingold wants to focus on how we use these tools and how users can become more mindful and literate. Net Smart offers up a set of five literacies Rheingold sees as important: attention, participation, collaboration, "crap detection," and network smarts. As we've become more sophisticated in the ways we use the web, we need to adjust how we use it, being able to tell fact from rumor and able to call on the skills and resources of a community to help answer our questions."