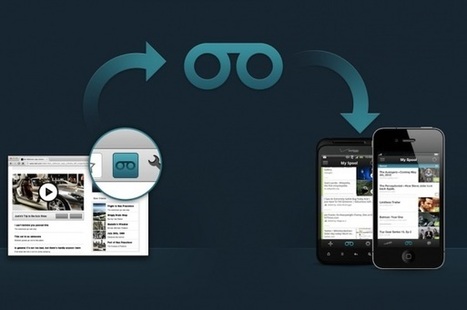 Excerpted from article:
"Today Spool is mostly being used to bookmark and sync content that you want to consume later across multiple devices.
But it sees an opportunity to be more than just a way for users to manage content that is interesting to them. It is also enabling them to share that content with relevant groups.
The application is a bit of a combination of Dropbox and Evernote, letting users store videos, articles, images and even PDFs in the cloud. But the sharing aspect is what is really interesting and a real opportunity.
While Facebook and other services are enabling so-called frictionless sharing of what our friends and contacts are watching and consuming at any given time, that has also resulted in a lot of noise and not a whole lot of signal. It is hard to know what's good and what's not. So what Spool hopes to do is to enable users to more easily share relevant content within groups..."
[read full article http://j.mp/zepfWI]
Via
Giuseppe Mauriello