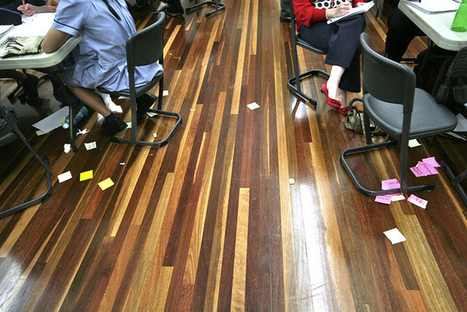 By Tom Barrett
Over the last couple of years I have begun to take a deeper interest in the spaces that we call school and those we don't but which are still considered spaces for learning.
Much of this focus has to do with our ongoing work at NoTosh with architectural firms and in support of schools seeking support and advice in making the most of new and old physical designs.
So I was drawn to this piece about a new school just outside Stockholm – partly due to the blog title – "Learning environments based on learning." Here is a short extract in which Ante Runnquist explains some of the spaces or learning environments they have designed for the Vittra Telefonplan.