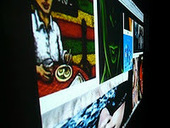 Enter Content Curation Contest

Win An iPad 2, Kindle Fire, Fame, Fortune
We pushed our Content Curation Contest live today. Our goal identify the Top 10 Curators of 2011.

The contest is divided into APPLICATION (ends on 2.26) and VOTING (starts on 2.27). Atlantic BT founder Jon Jordan is putting up prizes (Ipad 2 and Kindle Fire) and will profile 10 curators on Atlantic BT as Top 10 Curator of 2011.

This conterst was inspired by Scoop.it Marc and Guilluame but people can also use Pinterest, Hunch, Facebook, Twitter or blogs to enter. Thanks to everyone who works so hard to help others and help us find the Top 10 Curators of 2011.