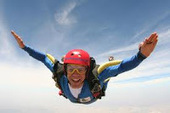 DO Internet Marketing To LEARN IM
Since the only way to learn Internet marketing is to DO Internet marketing I have a one time offer. One time because I retire in 2014 to work on my nonprofit cancer foundation.

I have an opening for an unpaid intern for the next 10 Months. Since I know many reading this are from Europe, I have 2 empty rooms in my home too should someone from Germany or Switzerland win the race.

No I am not a serial killer and here is where you can find out why to learn Internet marketing from me:

Martin Marty Smith on LinkedIn
http://www.linkedin.com/in/martysmith1980vc

People who work with me MAKE MORE MONEY (the subtext of several of the recommendations on my LI profile). As I explain in the attached post, I don't care about money being 55 and having cancer means I don't have to care about money as much as whoever is reading this (lol).

If you want a "degree" in something it is impossible to teach in a classroom come spend 10 months with me and you will earn an Internet marketing "degree".