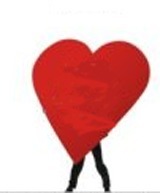 I don't feel courageous today, so it is a good day to write about courage.
Marty Note
I wrote this post to highlight 5 types of courage needed to be a great Internet marketer including:
* Courage of introspection.
* Courage To PLAY like a child.
* Courage to FAIL.
* Courage to ACT.
* Courage To LOVE.

What other kinds of courage are needed to be a great Internet marketer? Share your ideas, comments and suggestions and I will curate them in. Thanks :).M