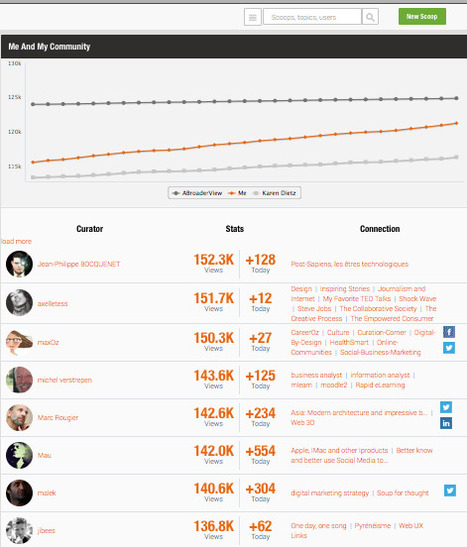 Readers of My Scoops know how much I admire Scoop.it gamification. Their leaderboard is masterful and motivating because it only shows people you are "running" with.

If I saw Robin Good's daily views (usually in the thousands) I would be de-motivated. As it is it never feels like my curation on Scoop.it is futile

One great use for Scoop.it's My Community "leaderboard" is to check to see if YOUR views are slow or if the WEB is slow. Today is a good example. With the south snarled in ICE My Scoop.it views are down about 30% from where they are by this time of the day.

Quick check of the MyCommunity board shows my views are not significantly behind other curators in my group - translation is the web's views are "slow" today so no need to panic.

By creating such a valuable feedback loop Scoop.it becomes a valuable tool for Internet marketers who can answer a key question - is us US or the Web?