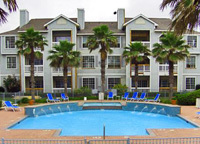 FHA commissioner Carol Galante says the FHA would publish revisions to the agency's controversial rules soon.
What areas of the current rules are most likely to be changed?
First, there's zero chance the whole package of rules will be put on ice or withdrawn.
High on the list:
The agency intends to soften and clarify some of the "project certification" language in the current package that condo associations and builders must sign.
Condo fees in arrears.
Under the current rules, no more than 15 percent of the total units in a project can be more than 30 days past due on the condo fee payments. Look for an extension of the delinquency standard beyond 30 days.
Investor ownership limits.
The rules now prohibit more than 10 percent of the units in a project from being owned by a single investor. Look for a relaxation of the rules here.
Concentration of FHA loans.
Currently no more than 50 percent of the units in a project can carry FHA financing. FHA is looking hard at raising that ceiling.
Non-residential, commercial space.
The agency now limits a project's commercial usage to 25 percent of total floor space. This is tough on some condos in urban areas where retail or office space rents help pay the bills, but the requirement is likely to be changed to accommodate those projects' needs.
One controversial area that may not see much in the way of modification: Non-owner occupancy. The current rule limits rentals to 50 percent of all units. FHA believes this standard is consistent with Fannie Mae and Freddie Mac rules, though there could be some wiggle room if second home/vacation home units are counted on the owner-occupied side of the ledger.