Scoop.it!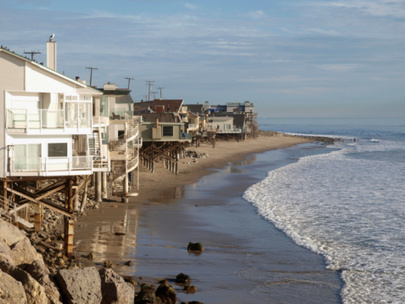 Here's a rundown of the specific tax rules that apply to homeowners renting out a vacation property.
Michael Stuart's insight:
Vacation home owners may choose to rent out their properties to offset the expenses of ownership or to generate income. Depending on the number of days each year that a property is rented out, the owner may be entitled to certain tax benefits that may help make vacation-home ownership more affordable. Understanding the tax rules ahead of time can help vacation home owners take advantage of tax breaks and avoid any surprises at tax time.

14-Day or 10% Rule
The tax benefits to which an owner may be entitled depends upon the number of days each year that the property is rented out, and how much time the owner spends in the home.
If the vacation home is used exclusively for the owner's personal enjoyment (and it is not rented out at any time during the year), the owner can generally deduct real estate taxes and interest on a home mortgage. Like a primary residence, the costs associated with insurance, maintenance and utilities cannot be written off.
If the home is used for rental purposes, the homeowner will fall into one of three categories.

Property rented for 14 days or less each year:
According to tax laws, a vacation property can be rented out for up to two weeks (14 nights) each year without the need to report the rental income. In this case, the house is still considered a personal residence so the owner can deduct mortgage interest and property taxes on Schedule A under the standard second home rules. However, the owner cannot deduct any expenses as rental expenses.
The owner rents out the property for 15 days or more and uses it for less than 14 days:
In this case, the property is considered a rental property and the rental activities are viewed as a business. All rental income must be reported to the IRS and the owner can deduct rental expenses. In addition to deducting rental expenses, owners may be able to deduct up to $25,000 each year in losses.
The owner uses the property for more than 14 days or 10% of the total days the home was rented:
If personal days exceed 14 days or 10% of the number of days the home is rented (whichever is greater), the IRS considers the property a personal residence and rental loss cannot be deducted. Rental expenses, up to the level of rental income, as well as property taxes and mortgage interest can still be deducted.