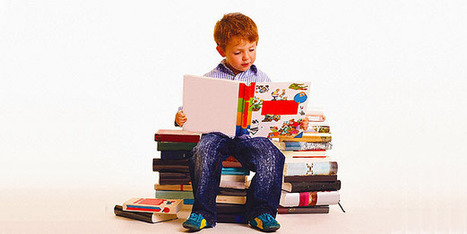 My earliest library memory is the bookmobile. I lived with my parents on a small North Carolina farm. We were more than two kilometers, much too far for a 6-year-old to walk, from our nearest neighbors...
I noticed the sign in front of a small brick building that sat off to one side of the school: "Public Library" it modestly announced. But I had never seen any school kids enter the double white doors so did not know if young people were allowed. The word "library," however, evoked memories of delight from the bookmobile, and one day I shyly pushed open the heavy doors.
Of course I have to find the other article and isn't it sweet!