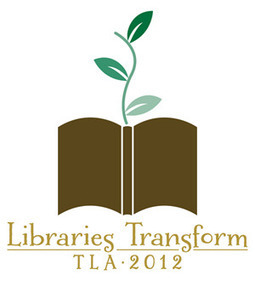 Not sure why you should attend? Consider these facts and highlights:
To attend one of the five preconferences on Wednesday, you must register TODAY!
The preconferences include:
1. The Canny Consumer: Resources for Consumer Health Decision-MakingHow to 2. Create a Great Video Tutorial
3. CULS Annual Conference: Introduction to the Standards for Libraries in Higher Education
4. "Rock Solid" and Beyond: Evaluations under the TEAM Rubric
5. Tennessee NACO Funnel Reinforcement Training.
For more details about each preconference, please visit http://www.tnla.org/associations/5700/files/TLA2012pre.pdf.
Other notable conference events include:
***FREE!*** Personal resume review service on Thursday. Preregistration required: http://bit.ly/zxh1fT
***All-Conference reception*** Thursday at the Knoxville Marriott.Opportunities to meet and network with library vendors and colleagues from across the state.
Session programming highlighting the positive changes in Tennessee libraries, applicable to attendees from ALL types of libraries and institutions. (See http://www.tnla.org/associations/5700/files/2012schedule.pdf for details!)
Featured speakers including library futurist Joan Frye Williams, popular blogger and technology consultant Jessamyn West and authors Karyn Henley and Rick Yancey.
We look forward to seeing you in Knoxville in March!
~2012 Conference Planning Committee
Claudia Schauman and Kristen West, Co-Chairs