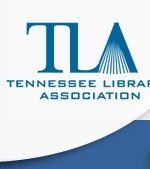 Wednesday, February 08, 2012 (1:00 - 2:00 p.m.)
Early literacy is what children know about reading and writing before they learn to read and write. The library is the perfect place for children to cultivate early literacy skills and more importantly, for parents and caregivers to learn tips and tricks for helping the young children in their lives develop these skills. This FREE hour long webinar will give library staff a brief overview of early literacy skills and usable ways to impart these skills to parents and caregivers. This webinar is for everyone – not just children's librarians. If you interact with any young child: patrons, grandchildren, nieces or nephews, this FREE webinar is for you!
Lindsey Wesson is the Children's Services Manager of the Nashville Public Library and more importantly has a 2 year old little girl that is serving as a wonderful guinea pig to practice these tips and tricks on at home.
The fifth webinar in the TLA Staff Development Webinar series. Time listed is CST.