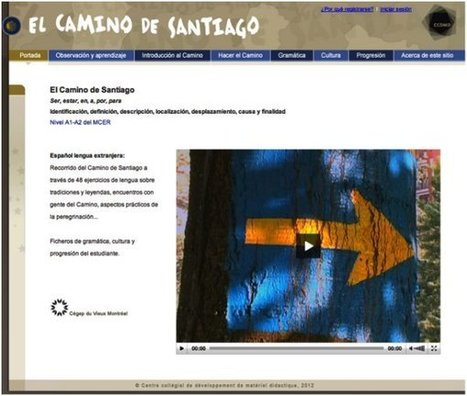 Recommended website: El Camino de Santiago. Matilde Asencio.
Recommended software: Learning verb inflection using Cilenis conjugators. Pablo Gamallo, Marcos García, Isaac González, Marta Muñoz and Iria del Río.
Article: Using Blogs: authentic material and ranking quality for SLA. Julian Coppens, Mercedes Rico and J. Enrique Agudo.
Article: Training language teachers to sustain self-directed language learning: an exploration of advisers' experiences on a web-based open virtual learning environment. Sophie Bailly, Maud Ciekanski and Eglantine Guély-Costa.
Project: The INTENT Project: Integrating Telecollaborative Networks into Foreign Language Higher Education. Robert O'Dowd.