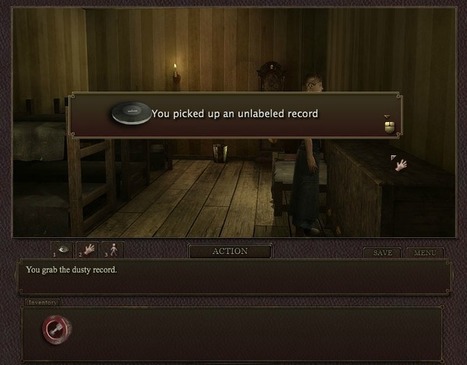 Kyle Mawer has this lesson plan for using a horror game with advanced older learners (one disturbing scene teachers should check beforehand).
The usual Digital Play format with options to use or ignore the walk-through, and post-game suggestions.
Level: Advanced/ Mature students
Location: Computer Classroom
Skills Focus: Reading/ Writing
Game: Dark Visions
You arrive at a strange house with a mysterious doctor who introduces himself as James Thaxton Smith, an assistant to your uncle who is the doctor at this psychiatric hospital. He sees you to the guest room where you are to stay but time passes and you soon get bored waiting. Explore the house and discover dark secrets and strange goings on. Can you solve the mystery before it's too late?