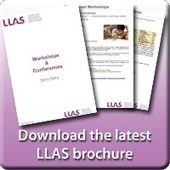 Overview of SLA by Florence Myles for the Good Practice Guide, Languages Linguistics and Area Studies at the University of Southampton.
Abstract:
"The purpose of this general overview article is to outline how research into second language acquisition (SLA) over the last few decades has fed into our understanding of learning and teaching in foreign language classrooms. After a very brief overview of SLA research findings concerning both route and rate of L2 development, theoretical models attempting to explain these findings are presented, ranging from purely linguistic to cognitive models and social/interactionist models. The relationship between SLA research and second language pedagogy is then explored. Finally, recent developments investigating specifically the relationship between instruction and L2 development are outlined."
Includes glossary and links to applied linguistics websites.
Don't see a date; best guess 2002.