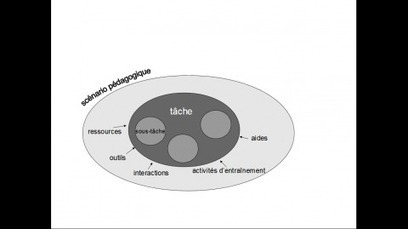 At a time when action- and task-based learning is sustained by the European Council, this paper explores which types of tasks are given to second language learners today and what aspects these tasks have in common.
"Cet article se donne pour objectif d'identifier les types de tâches, et leurs dénominateurs communs, qui sont présentés aujourd'hui – où "l'approche par les tâches" est soutenue par le Conseil de l'Europe – aux apprenants. Il analyse pour cela les articles issus de deux numéros de revues et un ouvrage collectif récents. Il apparaît que la grande majorité des scénarios pédagogiques s'y inscrit dans la perspective actionnelle... du moins d'après la déclaration des auteurs, car leur définition de ce qu'est une tâche ne correspond pas toujours à celle du CECR. Pour le public visé, étudiants ou professionnels, on propose le plus souvent des mono-tâches, mais également des projets, ou encore des simulations avec un enchaînement de plusieurs tâches. Elles s'inscrivent généralement dans la (future) réalité sociale des apprenants, mais certaines laissent également la place à des thèmes artistiques ou (inter)culturels. Contrairement à ce que l'on aurait pu attendre dans une démarche qui responsabilise l'apprenant, le recours à Internet n'est pas toujours systématique."
Elke Nissen, ALSIC 2011.