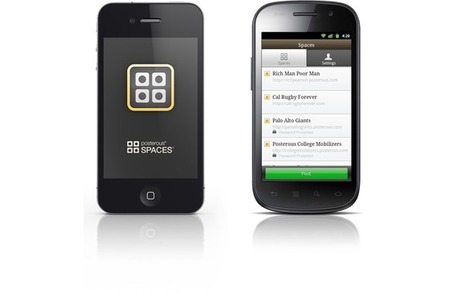 Posterous Spaces was bought by Twitter earlier this year, but it appears to still be going strong and hasn't changed at all.
I have always liked is the ease with which users can create a group blog.
Users can...
- allow people to make contributions to their blog by simply sending an email to "yourblog'sname" @ posterous.com.
- choose to moderate or not moderate those contributions.
Using the email method of contributing to a group blog is much easier than having to enter permissions for each person to contribute.

Practitioners also don't have to spend time walking learners through creating log-in credentials for another service.
It's got to be the quickest way to get a classroom full of learners contributing to one blog.
/father ben use it as a traveldictionary when travelling around the world for family an friends to follow our traces- we just email the account with videos and pics attached and everything is arranged automatically on the site- the viewers know where to look regurarly- we are svaing stamps and postcards arriving after we coming home-- greta invention very easy!