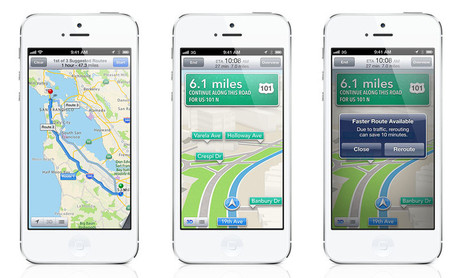 Apple has done away with Google Maps for its latest operating system iOS 6, and come up with its own offering. The result hasn't exactly been smooth.
Probably a bit of an understatement, but most of the talk happened before the phones were even released. For those who say that Google is way better, try some simple routing in Auckland, say from a street in Newmarket to the bottom of town, say Halsey Street. Unless they have fixed it recently, the route doesn't make sense.
It appears that perhaps the mapping (programming by Apple using TomTom data) wasn't well tested yet before it was released....
Via
Luigi Cappel