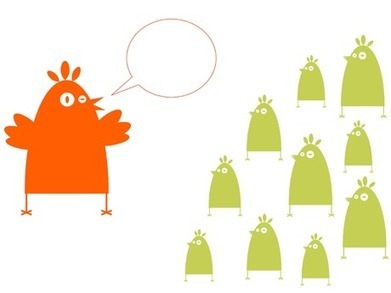 Ah, listening, the neglected literacy skill. I know when I was a high school English teacher this was not necessarily a primary focus; I was too busy honing the more measurable literacy skills -- reading, writing, and speaking.
But when we think about career and college readiness, listening skills are just as important. This is evidenced by the listening standards found in the Common Core and also the integral role listening plays in collaboration andcommunication, two of the four Cs of 21st century learning.
So how do we help kids become better listeners?
Via
Rob Hatfield, M.Ed.