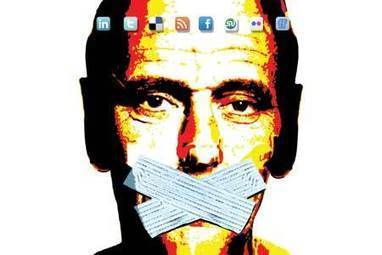 The benefits of social media have been well documented in the public sector. From soliciting new ideas and opinions on Facebook to sending out key announcements through Twitter, social networks have become vital communication mediums for government agencies.
But while online tools have made interacting with the public more convenient, the legal pitfalls associated with social media have also been exposed. Chief among those concerns are the free speech rights of users, particularly if a government entity deletes comments off its social pages.
Municipal attorneys recommend that agencies refrain from deleting user commentary on official government Facebook walls or Twitter if those pages are open to public posting, which could be construed as a public forum in the eyes of the law. A public forum is a venue open to all types of expression allowed under the First Amendment like parks and streets.
However, there is an exception if the speech incites violence or is threatening. In those cases, removing the comments won't subject an agency to liability on the basis of a First Amendment challenge, according to Christina Checel, senior deputy city attorney of Long Beach, Calif.
But if someone posts a statement damning city services or making a political statement that's critical of elected officials, it must remain up. That advice may seem cut and dry, but it can get murky when the commentator is an employee of or affiliated with the government agency.
Checel said one of the most important rules of thumb is to decide quickly — preferably before a government social media account is created — who from the agency is allowed to post on the page in an official capacity and draft a policy that explains the vetting process for online communication.
For most government agencies, public information officers (PIOs) tend to be the most popular choice to post on social media accounts, according to Checel. Done in this manner, individual departments can send a PIO news items to post. For larger entities, departments might choose to send items to department-specific communications personnel.
Click headline to read more--
Via
Chuck Sherwood, Senior Associate, TeleDimensions, Inc