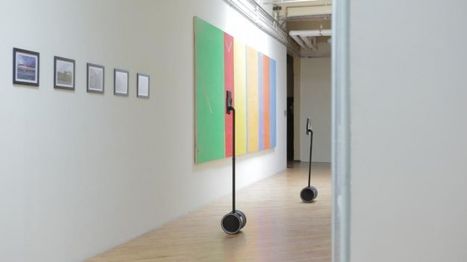 California-based Double Robotics has come up with a piece of kit, called Double, that turns your iPad into a telepresence robot. Cost? $1,999.

Imagine you're at your company, seated at your desk, when this iPad perched on a kind of pared-down Segway rolls up beside you. On the screen is the face of one of your co-workers located in another country who today is poking about your office, getting to know the layout, meeting some new people, asking a few questions. After a brief chat, it rolls off to the other side of the office. You look up five minutes later and do a double-take as you notice two of these devices having a conversation with each other by the water cooler.

Thanks to Double Robotics' iPad-on-wheels – otherwise known as 'Double' – such a scenario could one day become a reality.
Watch it in action : http://player.vimeo.com/video/47000322