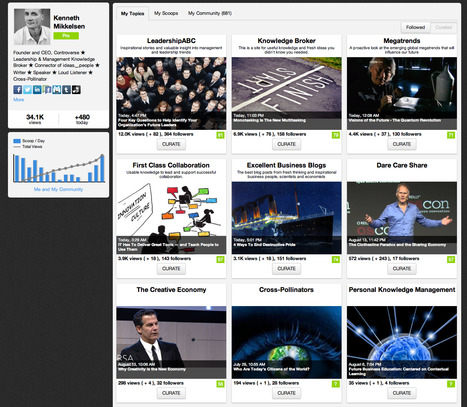 Today it's 18 months since I started taking social media seriously from a personal business standpoint.
It's been a testosterone fueled learning journey driven by a passion to listen and fully understand the future of work.
I've met amazing people from all over the world. Followership on Twitter has grown from ZERO to +4.800 people and LeadershipABC on Scoop.it has passed 34.000 views.
We're officially gearing up to launch the Dare Care Share movement.
Stay tuned.
Via
Kenneth Mikkelsen