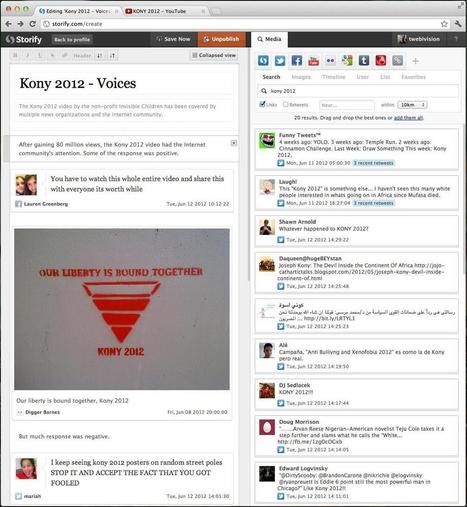 Exploring Curation as a core competency in digital and media literacy education
...
In his seminal white paper on participatory culture, media education scholar Henry Jenkins explored the capacity of new media technologies to facilitate critical inquiry, active exploration and vibrant dialog online. Wrote Jenkins et al. (2009):
"Participatory culture is emerging as the culture absorbs and responds to the explosion of new media technologies that make it possible for average consumers to archive, annotate, appropriate, and recirculate media content in powerful new ways. A focus on expanding access to new technologies carries us only so far if we do not also foster the skills and cultural knowledge necessary to deploy those tools toward our own ends" (p8).
Jenkins highlights the type of online activities that participatory spaces enable-archive, annotate, appropriate and recirculate-which occur in real time and in the context of abundant information flow. The habits that participatory technologies facilitate also offer a range of opportunities to facilitate more savvy information navigation, curation and appropriation. Jenkins (2006) identified a core set of key skills that "build on the foundation of traditional literacy, research skills, technical skills, and critical analysis skills taught in the classroom." (p4). The identified skills- play, performance, simulation, appropriation, multitasking, distributed cognition, collective intelligence, judgment, transmedia navigation, networking, and negotiation - have at their core the ability to engage multimodal inquiry, multimedia platforms, and information abundance through curation.
Via
Heiko Idensen