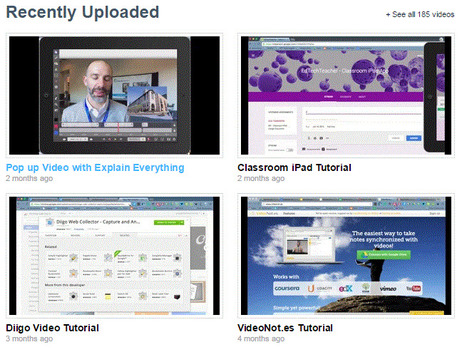 Jim Lerman's insight
EdTechTeacher, co-founded by Tom Daccord and Justin Reich, is a wonderful edtech consulting and training organization. Among many things that it does, ETT sponsors conferences, workshops, and leadership seminars. They are perhaps most well known for their Teacher iPad Summits held each year in Boston and San Diego
ETT's website hosts many resources, this Scoop focuses on their outstanding (and growing) collection of video tutorials (185 strong as of today...March 30, 2015). You may find the library on Vimeo (just click on the headline or the image above).
Each video provides a professionally produced demo/explanation of how to use some the the latest and greatest apps and techniques. Recent examples include "Pop up Video with Explain Everything," "VideoNot.es Tutorial," "Snagit Video Tutorial," and "Kaizena Video Tutorial."
All of this material is free. What a generous contribution by these wonderfully talented and creative people!
Via
Jim Lerman