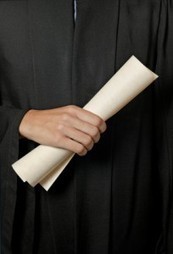 Link­ing a couple of 'riffs' from pre­vi­ous posts — edu­ca­tion + tech­no­logy — this post pon­ders whether Finland's remark­able edu­ca­tional achieve­ments over the last 40 years have any rela­tion­ship to the use of technology.
In a recent present­a­tion at the Houses of Par­lia­ment, Dr Pasi Sal­h­berg shared "Finnish Les­sons", demon­strat­ing the suc­cess of an edu­ca­tion path dia­met­ric­ally dif­fer­ent from that being taken in the UK…goodness, they abol­ished the schools inspect­or­ate! And rather than tak­ing the road of com­pet­i­tion and stand­ard­ised test­ing, they've taken the road of par­ity. Now Fin­land tops the inter­na­tional league tables.
And what part has tech­no­logy played in this?
One of the 5 key Finnish Les­sons was that we need "greater emphasis on ped­agogy and less on technology."
Via
Ulla M. Saikku