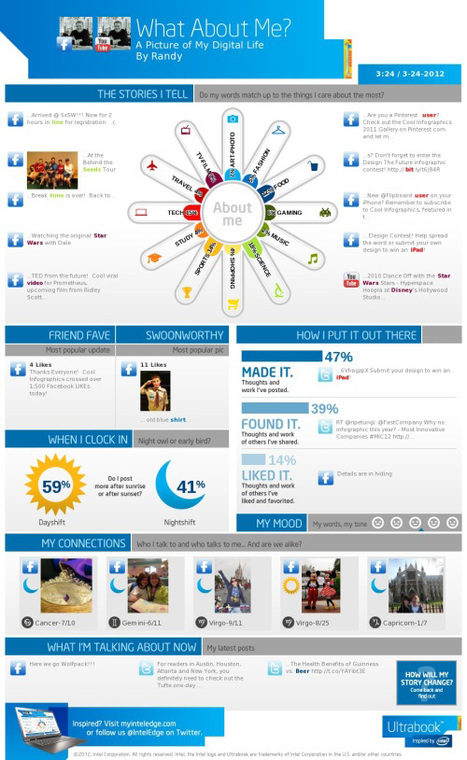 A picture is worth a thousand words – based on this, infographics would carry hundreds of thousands of words, yet if you let a reader choose between a full-length 1000-word article and an infographic that needs a few scroll-downs, they'd probably prefer absorbing information straight from the infographic.
This post highlights these tools...
- What About Me?
- Vizualize.me;
- Piktochart;
- Easel.ly;
- Visual.ly;
- Infogr.am;
- Many Eyes;
- Venngage;
- iCharts;
- Dipity;
- TimelineJS;
- StatSilk;
- InFoto Free;
- Photo Stats;
- ChartsBin;
- Tableau Public;
- Creately;
- Gliffy;
- SIMILE;
- Tagxedo;
- Wordle.
How do you choose? Know what you want to do then choose the tool that will meet your requirements.
Via
John Dalziel