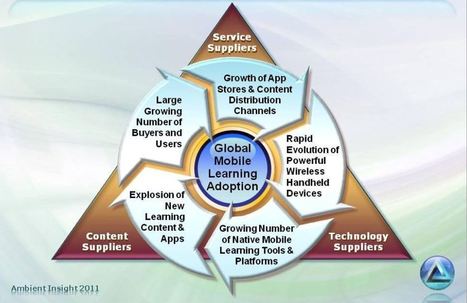 Mobile learning seems to be creating a lot of excitement in the learning community these days. A quick Google search turns up lots of interesting information about the topic.
For example, according to a report published by Ambient Insight Research, the US market for mobile learning products and services reached $958.7 million in 2010. They project that revenues will reach $1.82 billion by 2015.
They cite a "perfect storm" of catalysts that are driving the adoption of mobile learning...
Via
Gust MEES