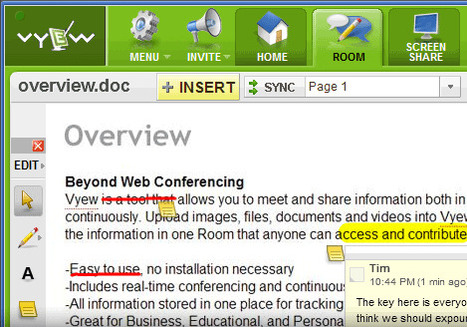 Vyew allows Learning Providers to meet and share content in real-time or anytime. Upload images, files, documents and videos into a room; users can access and contribute at anytime.

I found it easy to set up and use – the FREE version – unlimited use with up to 10 people. The catch? It's advert supported - I didn't find the adverts intrusive.

Conferencing features:– whiteboarding, video conferencing, screen sharing, Voice-over-IP.Collaboration features. The continuous rooms are saved and always-on.