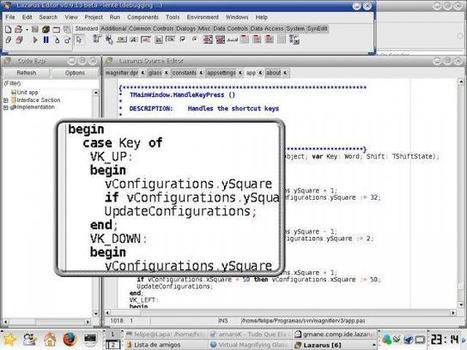 Virtual Magnifying Glass is a free, open source, screen magnification program for Windows, Linux, FreeBSD and Mac OS X. Free full version download and instructions for use.
Virtual Magnifying Glass...
- provides a different way of magnifying by using the mouse as a magnifying glass; it will zoom the point wherever the mouse cursor goes.
- has an option to zoom in from 1x to 16x - zoom dynamically using the mouse scroll wheel.
- sits in the system tray and gets activated by clicking the system tray icon and/or the keyboard shortcut of Ctrl+Alt+m