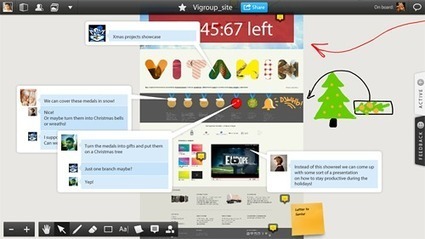 Realtime Board is a tool for hosting online, collaborative brainstorming sessions.
Realtime Board provides a blank grid on which users can...
- type;
- draw;
- post pictures;
- connect elements (on the boards) via a simple linking tool.
Created boards can be shared publicly or privately.
To help users communicate, Realtime Board has a chat function built into every board.
Use Realtime Board...
- by creating an account on the site;OR
- by signing in with your Google or Facebook account.
Another tool for practitioners and/or learners to enhance collaboration.