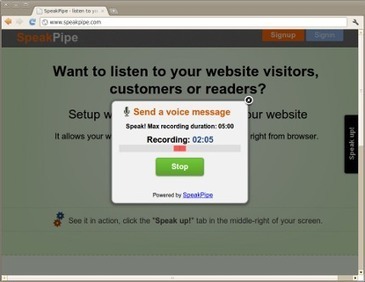 SpeakPipe is a free service for receiving voicemail messages from visitors to your blog or website.
SpeakPipe installed on a learning provider's website, and/or other webpresences, could improve communication by providing an easy way for learners, prospects, employers,community members and others to leave messages.
SpeakPipe's messaging service could also be a good way for learning providers to reach stakeholders etc., who would rather hear a message from you than read a message.