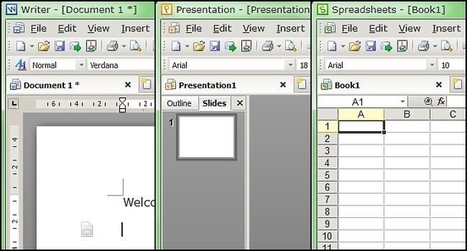 Kingsoft Office Suite Free 2012 is a completely free office productivity suite, which includes three programs that reflect the different purposes and tasks required in any educational / working / personal environment.
These are:
- Writer - fully equipped modern word processor;
- Presentation - create effective multimedia presentations;
- Spreadsheets - handle all your data processing and analysis requirements.
Kingsoft Office Free is a revolutionary office suite with a small size of only 36.4MB. It is quite stable and reliable.
It is also available for Andriod OS.
Although it is a free suite, Kingsoft Office comes with many innovative features, including a paragraph adjustment tool, and multiple tabbed feature. It also has Office to PDF converter, automatic spell checking and word count features.
Ideal for those who can't afford alternatives.
This post provides more information and links for downloads.