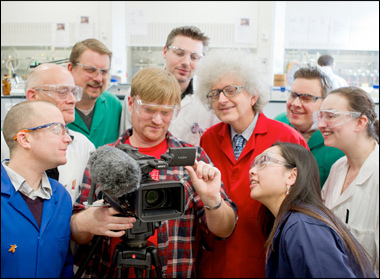 Short videos about every element on the periodic table, plus other cool experiments and chemistry stuff...
Science practitioners will want to bookmark this as soon as possible.
The University of Nottingham has created 'The Periodic Table of Videos' and it's just what the title would imply. 118 videos that explain each element.
Video journalist Brady Haran and working chemists from the University of Nottingham assembled these videos and they claim they're going to start improving and beefing up each video with new stories, better samples, and bigger experiments.
They also have a new video series, dubbed 'The Molecular Videos' which is a showcase of their favorite molecults and compounds.