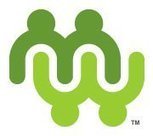 Learn What You Want, Teach What You Love...
There are lots of quality resources on the Internet but sometimes learners can spend a huge amount of time searching for it, searching and getting distracted by content that is not relevant to the task in hand.
MentorMob allows practitioners (and why not put learners into that role?) to focus their learner/peer's attention by creating learning playlists of relevant content which can be enhanced by adding quizzes and comprehension exercises to test knowledge as they progress.
MentorMob playlists can be easily shared and embedded in blogs, a vle etc.-.